Caron Keeton
Caron has been a Reiki practitioner since early 2016. Having undertaken the highest level of training in traditional Usui Shiki Ryoho Reiki. She is a Reiki Master, and her training linage traces back to the founder of Reiki (Dr Usui, who opened the first Tokyo Reiki clinic in 1922)
Caron is a member of the UK Reiki Federation and has a passion for providing Reiki in a compassionate, person centred environment, to support clients, manage stress, and overcome emotional and physical challenges.
Caron works on Monday afternoon/evenings and plans to offer Reiki training at Caritas later in 2020.
Links:
Caritas School

Looking for the Caritas School of Reflexology?
Therapists room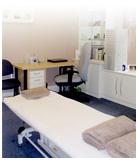 If you are a self employed holistic therapist and want to become part of the Caritas natural health team, we have two well equipped and beautifully designed rooms for hire.