Guide To Wellbeing
The Caritas clinic Guide to wellbeing will help keep you physically and mentally ready for the challenges of modern day life. Use the menu on the left hand side for our easy to follow common sense guide.
Caritas School

Looking for the Caritas School of Reflexology?
Therapists room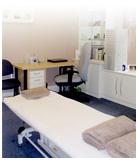 If you are a self employed holistic therapist and want to become part of the Caritas natural health team, we have two well equipped and beautifully designed rooms for hire.