News
15/03/2012 14:29:41
Special Offer
Maternity reflexology will be charged at £30 per treatment for the recommended 2 treatments per month.
14/03/2012 15:20:11
Website re-vamp
It's always nice to make some changes, make things a little more fresh and new, don't you think?
Caritas School

Looking for the Caritas School of Reflexology?
Therapists room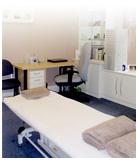 If you are a self employed holistic therapist and want to become part of the Caritas natural health team, we have two well equipped and beautifully designed rooms for hire.