Level 3 Diploma in Reflexology
21/04/2018 09:00:00
Want to gain a Level 3 Diploma in Reflexology? You can now book for 2020 so don't miss out!
April 25th 2020 is the start of the Level 3 Diploma in Reflexology. Modules run on Saturdays only, and complete in February 2021.
Why not begin an exciting, interesting and rewarding career with this facinating therapy?
If you are interested in this course, then why not visit the Caritas School Website.
Caritas School

Looking for the Caritas School of Reflexology?
Therapists room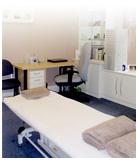 If you are a self employed holistic therapist and want to become part of the Caritas natural health team, we have two well equipped and beautifully designed rooms for hire.